By pclibcom 0 comments (comments closed)
Summer Reading Program
Libraries Rock
Summer reading programs help students retain their current reading levels over the summer and avoid the dreaded "Summer slide".  Reading whatever interests them during the summer also helps instill a life-long love of reading.
Pick up your brochure and packet at the circulation desk of the library.

Summer Reading Calendar
May 17—sign up begins
June 5—July 31 (Tuesdays) — Storytime, 10:30 am
June 6—July 25( Wednesday) — Family movie night, 6-8 pm
June 7—July 26 (Thursday) — Crafty Thursday, promptly at 2 pm. == Nebraska Extension is excited to partner with the Pawnee City Library to offer the weekly craft activities. 

Projects completed can be entered into the Pawnee County Fair.  Youth must be enrolled in 4-H to show at the fair.  Contact the EXTENSION OFFICE for deadlines and for help on signing up. 

GROUP SIZE IS LIMITED – SIGN UP AT THE LIBRARY TODAY!  Youth under 8 will need to have an adult or older teen with them.

July 5 – Melted Words; July 12 – Plastic Animal Taxidery; July 19 – Emoji Coaster; July 26 – Pixel Creations

July 27—Summer Reading Program ends
July 30-August 8—Book Buck Bargain Store open
August 9—Celebrate Success
Read, Read, Read
Now that the Fair Midway Wristbands have been drawn 

continue reading to win more

…..Every time pre-school thru grade 6 earn 10 book bucks their name is entered into a drawing for a prize at the end of the Summer Reading Program.  Every time teens, grade 7 and up fill up a punch card their name is entered into the drawing for a prize at the end of the Summer Reading Program.

Help your Class

— win the Traveling Trophy to display in your classroom next year.
 

Book Club @ Your Library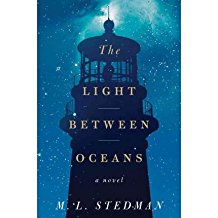 Book Club meets on the 3rd Tuesday of each month at 7:00 pm. Following their meeting on June 19th Book Club will not meet again until September.
Pawnee City Public Library Brick Walk
Bricks are a perfect way to immortalize a family, a family member, or the memory of a family member.  Bricks are $100.00.
 PAWNEE CITY PUBLIC LIBRARY PAVER Form.

The Library Foundation needs YOU!
– Call 402-852-2118 if you would like to become a member.  Your support would be appreciated.
 You-Price-It Book Sale to Benefit Library!!!
1st Saturday of each month
10:00 am – Noon
NO SALE ON JULY 7th
  ==== It's Simple!  Choose your books from our large selection of sale books.  Decide how much they're worth to you (please consider 50 cents/paperback and $1.00/hardback).  Make a donation.  Our helpful volunteers will even bag/box them up for you!  As supplies are available we are featuring Westerns, Jigsaw Puzzles, Cookbooks and more!
 Needlecraft Circle
Meets on the first and third Monday, from 1:30 to 3:30 pm at the Library.  Come on in and join with other community members who have an interest in any form of (portable) handcraft or hobby or art that they would like to work on in a comfortable group setting.  Spend a couple hours visiting and sharing.  Help others, who might want to learn new skills, learn how to do new craft.
Pawnee City School Annual Collection:
is now digitized.  Come on in and see the newest updated feature at your Library!  If you have an annual from one of the missing years the Library would appreciate your donation.
DID YOU KNOW…… fun facts & other information
Help Support Library Programs:  T-shirt funds are all used for Library sponsored programs.  Shirts available at front desk at the Library.
All Programs sponsored by the Pawnee City Public Library are free of charge
Comments closed
Categories: Uncategorized